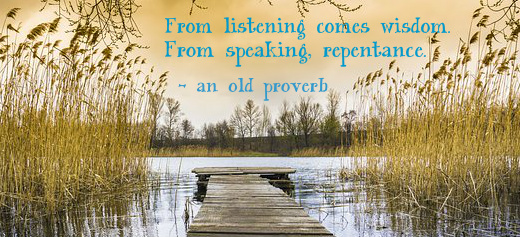 .
Yikes. It hit me just today that several weeks ago I said I would do a regular Friday post – or try to.   But ever since we moved our house, life seems to be busier, and even more difficult, to some degree. For example, we've been digging new water, propane, and drainage ditches, and trying to get them filled back in before any rain hardens the clay in the upturned soil.  I actually wish I had not said I would keep up with this blog.  Not that I don't want to!  But every week on the same day?  *Sigh*  Really?
Learning to shut my mouth from broadcasting personal goals and wishes is something I have not perfected yet. Why I don't know, because by now I should have a bad case of "foot-in-mouth disease." :-o  Even with this property – every time I start to feel good about any progress here, and/or give a good report, it seems like something comes up that slows things down – or even more extreme – makes us change course.  Which happened recently.  One of the big goals this summer was to build a pole barn garage, and the site was partially prepared.  But an expert in the field of permaculture toured our property recently and shed new light on this "go big or go home" plan.  He encouraged slowing down on big ideas, learning to "abide" here first, and most important of all – spending more quality time listening to, and respectfully nurturing all the trees and plants all around us, so that we can be faithful stewards of what has already been given us.
This was good wisdom.  It reminds me of something Jesus said concerning the issue of faithfulness in "small" things:
Whoever can be trusted with very little, can also be trusted with much, and whoever is dishonest with very little, will also be dishonest with much.  Likewise if you are not trustworthy in handling worldly wealth, who will trust you with true, eternal riches? And if you are not trustworthy with someone else's property, who will give you property of your own?  ~ Luke 16:10-12
And also, about how I can be more impeccable (i.e. without sin) in my words:
Do not swear oaths by heaven, by earth, or by any other object. Instead, let your "Yes" mean yes and your "No" mean no! Otherwise, you may fall under condemnation.  ~ James 5:12
Come on now, you who declare, "Today or tomorrow we will go to such and such a town, stay there a year, conduct business, and make profit." You do not know what tomorrow will bring, or what your life will be like.  Is it not like a mist that is seen for a little while, and then quickly disappears?  Instead your attitude should be, "If Father pleases so, we will do this and that."  But as it is, you boast in both your ignorance and arrogance, and all such boasting is evil.  ~ James 4:13-16
As I've been thinking about these things lately, it has been interesting that we have a couple of friends on the other side of the nation who are also doing a similar "Back to Eden" work on their property, and we enjoy comparing notes with them via email.  But suddenly a parent of theirs is in hospice, and they are finding many of their plans put on hold for the more important work of love – which also leads to wisdom.  Which sometimes even changes the courses of life itself!
In fact, love is the one thing that ought to guide, adjust, and motivate everything we do or don't do. For the love of God, I may or may not work like a dog.  For the love of others, I may or may not bother – with the things that are of lesser importance, that is.  It is love – not some personal wish dream – that gives a meaningful purpose to our lives.
So trying to exercise more common sense – and walk more in love – I hope not to open my mouth too much or too often anymore about things that may, or may not be.  Instead, to talk and focus more on the things that come from abiding in the most reliable "dream" of all – the moment of right now.
.
---